BEST SELLERS FROM THE SUNSTONE STORE ONLINE CATALOG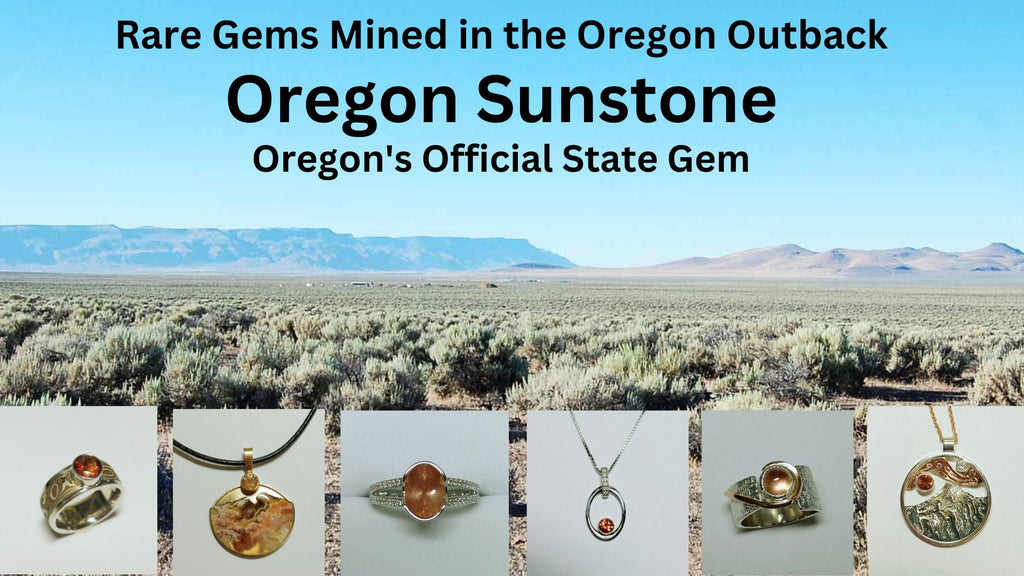 Shine Bright This Holiday Season with Oregon Sunstone Your Ultimate Shopping List Discover Exquisite Sunstone Jewelry Deals at The Sunstone Store As the holiday season approaches, it's time to treat yourself...

Shine Bright This Holiday Season with Oregon Sunstone Your Ultimate Shopping List Discover Exquisite Sunstone Jewelry Deals at The Sunstone Store As the holiday season approaches,...Read more

We've all been there—the frantic dash through crowded stores, the limited selections, and the looming fear of not finding that perfect gift. It's enough to take the joy out of...

We've all been there—the frantic dash through crowded stores, the limited selections, and the looming fear of not finding that perfect gift. It's enough to...Read more

Oregon Sunstone Unearthing Its Geological Wonders A Journey into the Formation, Mining, and Geological Significance of Oregon Sunstone When we admire the exquisite beauty of Oregon Sunstone, it's easy to...

Oregon Sunstone Unearthing Its Geological Wonders A Journey into the Formation, Mining, and Geological Significance of Oregon Sunstone When we admire the exquisite beauty of...Read more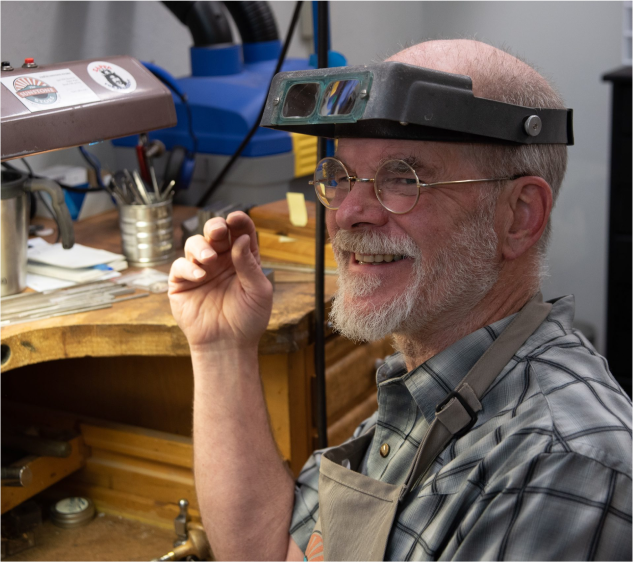 FULL RANGE OF OREGON SUNSTONE JEWELRY SERVICES
Since 2001, Steve & Elyse Douglas have served all of the jewelry needs of the Central Oregon community, first as Douglas Jewelry Design and as The Sunstone Store. SunstoneStore.com is now based out of Southern Oregon in Grants Pass.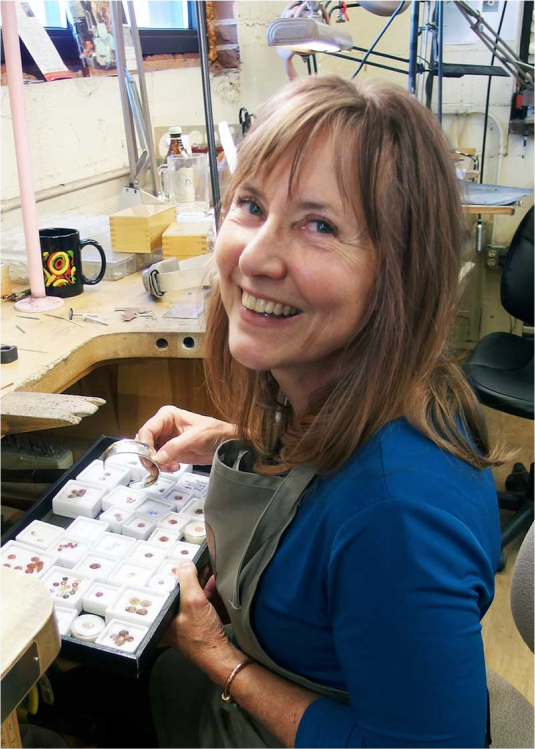 Oregon Sunstone Jewelry and Gemstones
At The Sunstone Store, our all-time favorite gem is the Oregon Sunstone and creating unique Oregon Sunstone jewelry designs.
Oregon Sunstone is Oregon's State Gemstone and is a designer's dream. It offers an amazing array of colors, it is versatile enough to be cut and polished in diverse ways, and it has durability that makes it ideal for pendants, earrings and special occasion rings.
We are so committed to this unique and beautiful gem, we have invested in Sunstone mining claims in the "Oregon Outback" near Plush, Oregon. This allows us to responsibly mine our own rough gemstones and offer you a remarkable selection at a great value.
TESTIMONIALS
Hi Elyse,
- Marybeth
We just wanted to thank you for taking care of us through the years. We had no idea our history went back to 2004! I have worn my watch and ring practically every day since then. That's how much I love them. . Both pieces remind me of our beautiful days in the old Bend. Congratulations on your move to Grants Pass and your Sunstone business. We had never heard of them prior to our recent search for your contact information. They are gorgeous.
I just hope I can find a jeweler here in southern California that is as gracious and caring as you...
Hi Elyse,
- Dennis
We like it all. And you are right about the Champagne stone.
Just let me know what the balance is. Thank you so much. I will highly recommend you to anyone that might need some jewelry.
Hi,
- Sarah and Jim Morrison
My husband and I just want to thank you for the wonderful service you provided for our daughter's graduation gift. It arrived promptly, she loves the necklace and the diploma style note you created was fabulous! Thanks again!
Hi Elyse,
- Myrna D.
The ring for Robert and Erin is absolutely beautiful! She said it is exactly what she wanted. You're amazing, thank you so much!
Truly,
Elyse,
- Erin
We are engaged!!! So happy and so so excited. I want to say thank you for your hard work on my ring - it's stunning and exactly what I wanted. You exceeded my expectations! Thank you so, so much.
Best,
Hi Elyse,
- Lin and John
This is Lin, John's wife. He said you could add a graduation message to Karly, our granddaughter. If so, would you please sign it with love, Oma and Opa? Thank you for letting us continue the tradition of giving one of your beautiful Oregon creations to each of our 4 granddaughters upon graduation from high school. We miss coming into your Bend store but are delighted that you are online!
Stay well.
- C. Fahey
I think that, outside of the eventual recipient, it's the most gorgeous thing I've ever seen! Absolutely stunning!
Hi Elyse!
- Colin
Thanks for following up! Despite our interim postman's best efforts the ring arrived safely, on time, and looks even better in person than in the video! Emily was (and is) absolutely thrilled with it! Thank you so very much for helping me bring another wonderful piece to reality!
Have a great day and very much look forward to the next time we get to work together! All the best,
Hi Elyse,
- Kenneth
Stephanie and I proposed to each other yesterday by a beautiful mountain lake, and she is absolutely in love with your creation. We are both so grateful that you worked with us on it. Thank you again!
Hi Elyse,
- Paul
Rings got here today and they look amazing,! Thanks so much. Nadia was immediately comfortable with the size....mine originally seemed a tad tight but I haven't been wearing rings and it does seem to be getting better and better. Just keeping you posted in case I end up needing a tweak. Thanks again for the attention to detail. Take care.
Elyse,
- Rozz
Thank you so so much!The earrings are stunning and exactly what I was looking for, actually even more beautiful (: