Regular price
$1,595.00 USD
Regular price
Sale price
$1,595.00 USD
Unit price
per
Sale
Sold out
View full details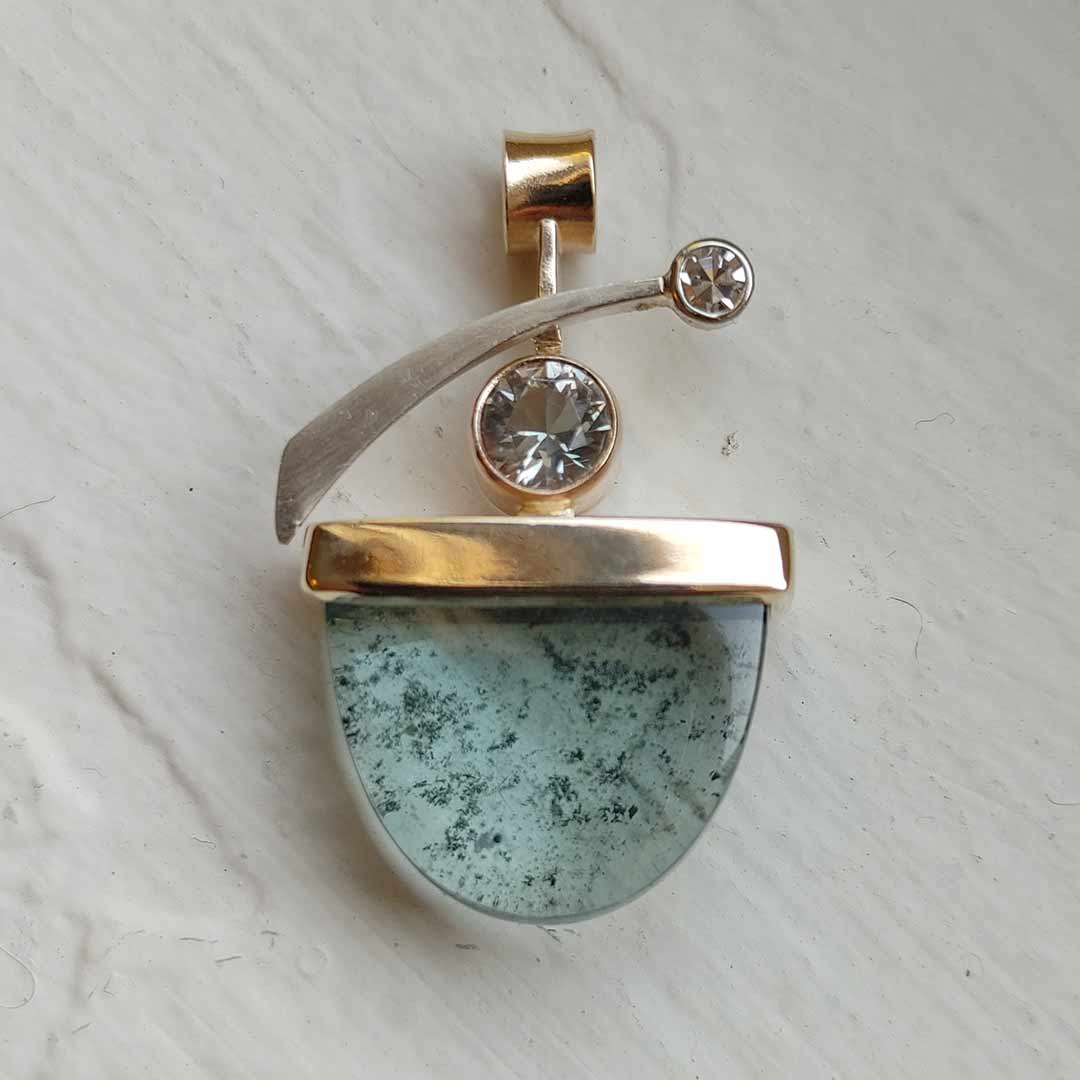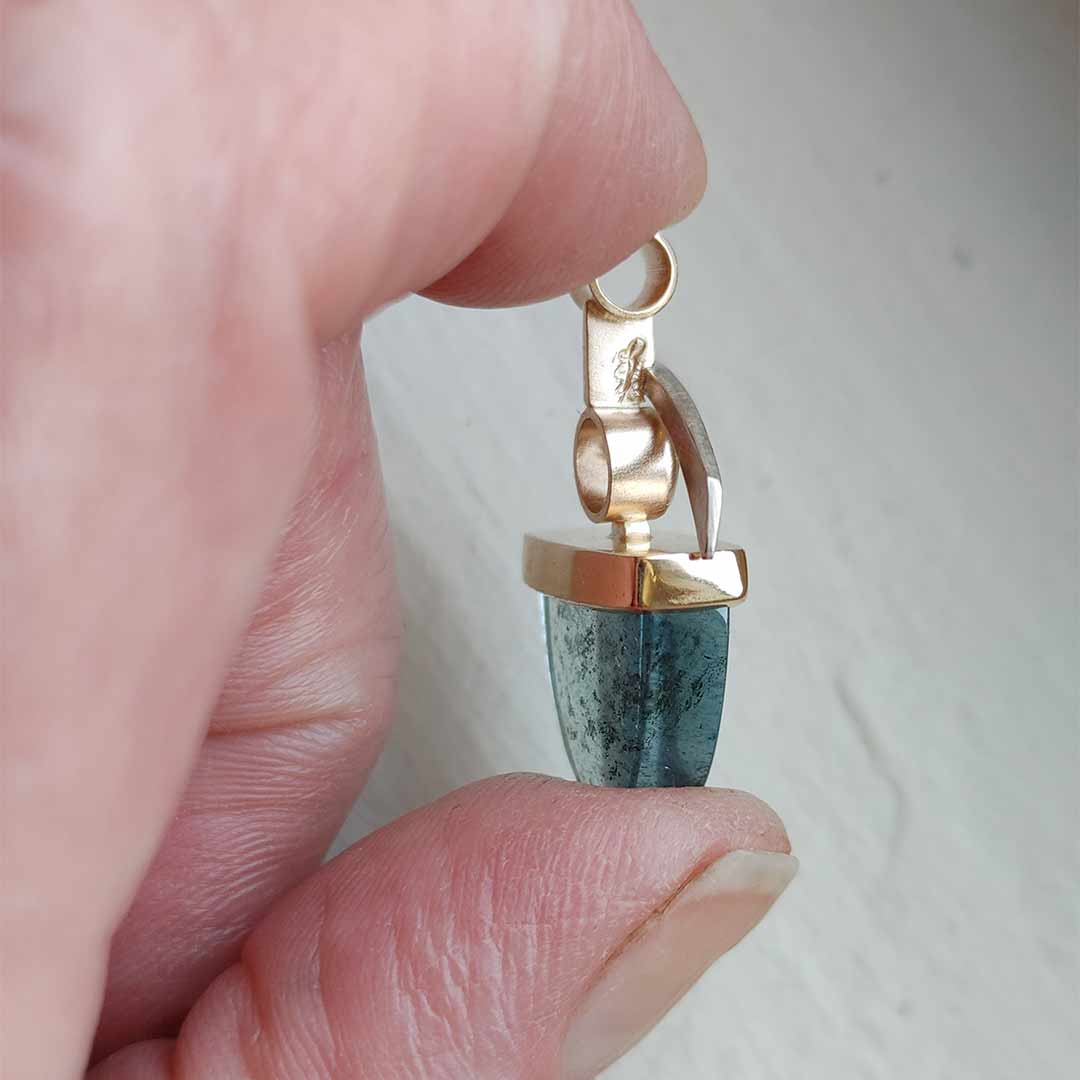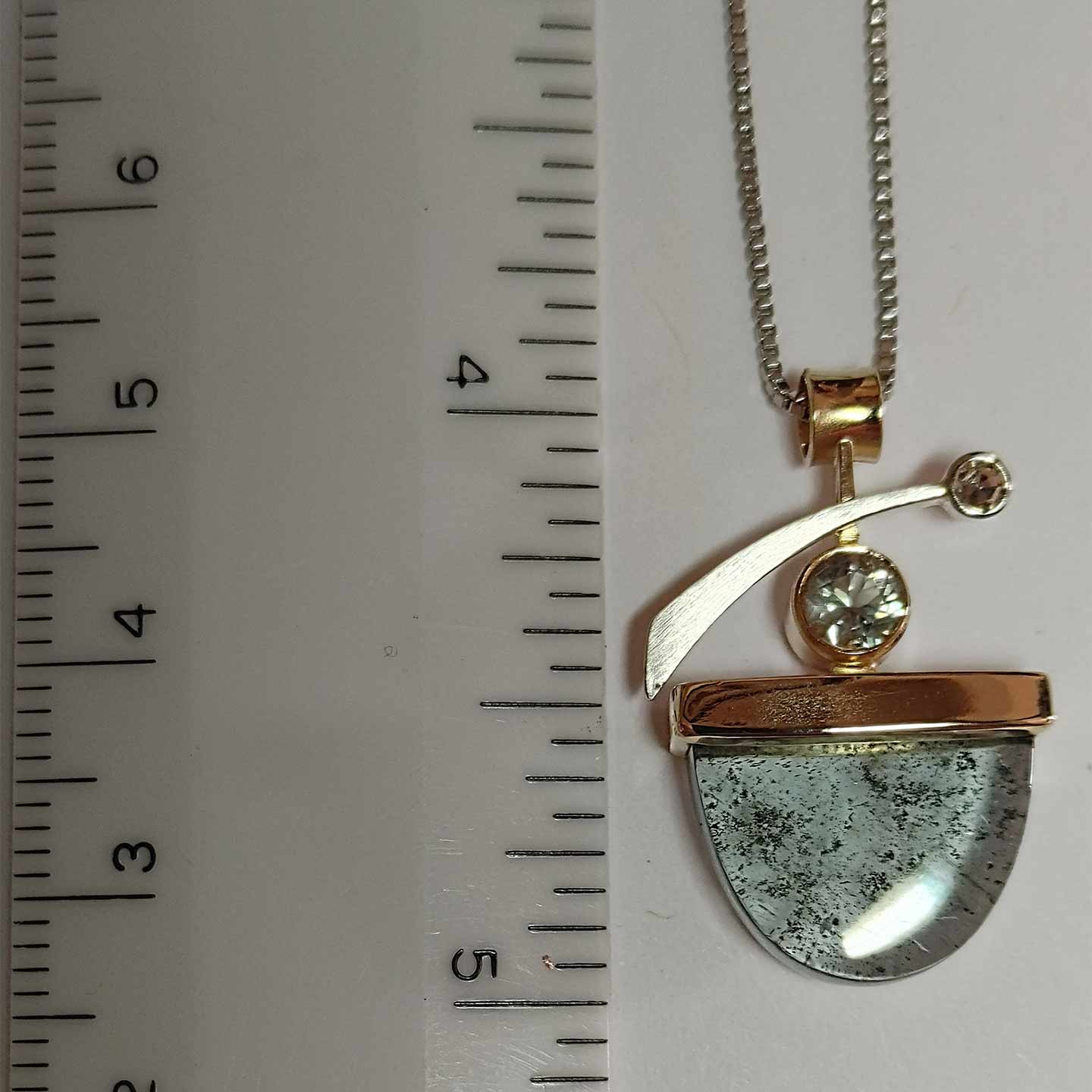 Bright tail of light in the night sky.
Meteors are often referred to as shooting stars or falling stars. The bright tail of light they create as they pass through the sky is the them of this necklace. Most meteors occur in Earth's mesosphere, about 31-50 miles above the Earth's surface but this Shooting Star Necklace can live around your neck!
Is your birthday in March? Aquamarine is your birthstone!
A large natural Blue Aquamarine is the focus in this pendant. However, we have also incorporated one light blue Oregon Sunstone and a small diamond. This very unusual necklace is hand made using 14K white & yellow gold. Pendant Dimensions: One inch long, 1/2 inch wide.
The pendant is designed and hand fabricated by designer, Steven Douglas.
The gold chain is NOT included. Interested in adding a gold chain to this necklace? Please see our chain selection. The necklace is photographed with a white gold box chain.
What Inclusions does this Aquamarines Contain?
Inclusions are interesting natural features of this gemstone. Beryl, and aquamarine in particular, are known for having long, hollow tubes. This distinctive feature can help identify a gem as a member of the beryl family.
The aquamarine in this necklace contains metallic inclusions. Metallic inclusions are mostly biotite, hematite, ilmenite, phlogopite, pyrite, and rutile.