The Sunstone Store is out to change the feelings gemstone mining evokes by coming up with an entire line of jewelry set with "American Gemstones", responsibly sourced and mined by us and by miners in the U.S. we've come to know as friends.
GEM GRADE STONES
To many consumers the topics of goods such as coffee beans, fabrics and clothing sourced outside of the U.S., can generate a hot discussion, but none more so than diamonds and gemstones.
You're familiar with the Oregon Sunstone, our State Gem found in the remote 'Oregon Outback'. Years ago Steven and Elyse Douglas saw something totally unique in these gem's. Known for it's natural color variety and copper content, Oregon is the only place in the world where this abundant plagioclase Feldspar is found of 'gem grade', meaning hard enough to withstand cutting and faceting. Mined directly from the ancient lava flows beneath the earth in Oregon, this precious gem is found 100% natural without enhancements or treatments to the color, a common practice in the industry with most gemstones today.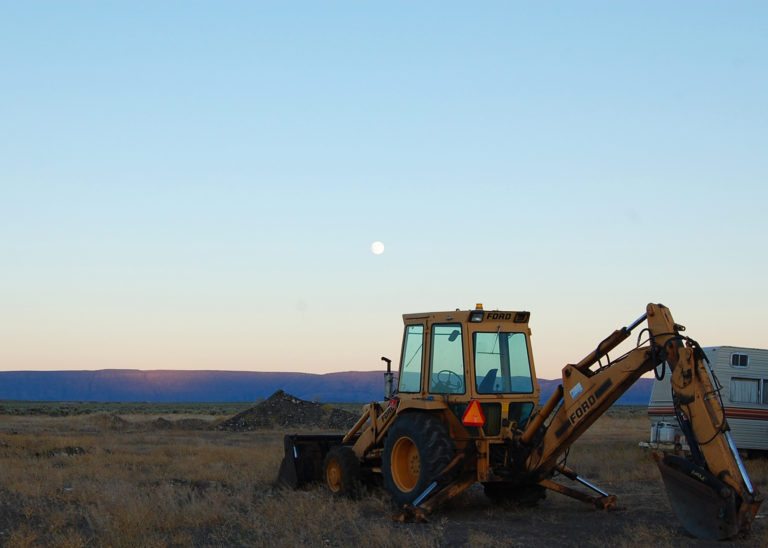 ONLY IN OREGON
In the last few years our little locally mined gemstone has taken on new life with international notoriety. Steven and Elyse Douglas took a huge leap of faith and invested in the purchase of claims in this remote desert region of Oregon several years ago. Since then, every summer, Steve along with his sons and sometimes father, make the trek to mine these precious gems themselves. With much certainty we can say, few jewelers out there go to such lengths to bring their clients responsibly sourced gemstones with their own two hands. You can't get more "fair trade" than that.
AMERICAN GEMSTONES
From the Missouri River in Western Montana comes a natural beauty from the Corundum family. Second to diamond on the Moh's hardness scale, at a 9.0-9.6, Montana Sapphire is a wonderful alternative to diamonds. The colors are a lighter shade of the common dark blue stones, light blues and greens to deep rich greens even some rare purple hues make the Montana Sapphires uniquely beautiful.
Recently, Elyse met a gentleman that has been mining Montana sapphire's for many many years. He accumulated a great collection and came through Bend to show us these incredible gemstones. There was a great sense of pride that emanated from this sweet old timers affection for his gemstones. Precious and rare, the price of these American gems continues to rise as consumers understand the value of knowing where their gems are coming from and what practices are common in such, yet they remain affordable for the average consumer.
The Montana deposits are relatively untouched, as environmentally conscious as you are, we are as well and appreciate the low impact the mining has had on this area.
CUSTOM CRAFTED DESIGNS
In addition to these two precious American Gems, we also have a wonderful variety of Oregon Opal, Jasper, Agates and much more for the rock hounds at heart!
Together with expert custom crafted designs made right here in Bend, these American Gems are ready to grace the finger of the socially conscious gal or guy.  We pride ourselves in being not the only jewelers out there using these gems, but the ones with the most awareness of your ethical stance. If supporting American made products, fair trade and buying sustainable materials is the only way you shop, rest assured you found the right place. We stand with you on that topic!