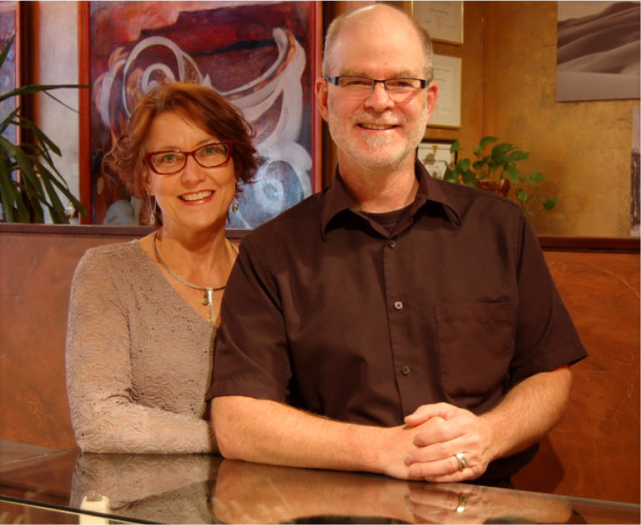 Legacy of Douglas Jewelry Design
Steven and Elyse Douglas began making jewelry together for over 30 years! Craftspeople at heart, the Douglases became business owners to practice their trade skills in a way that was true to their vision. To the Douglases it is crucial that every customer is treated with respect and that their jewelry concerns are approached creatively. For 15 years Douglas Jewelry Design was known as Bend's premiere source for custom designed jewelry. Their vision and creativity continues as the Sunstone Store.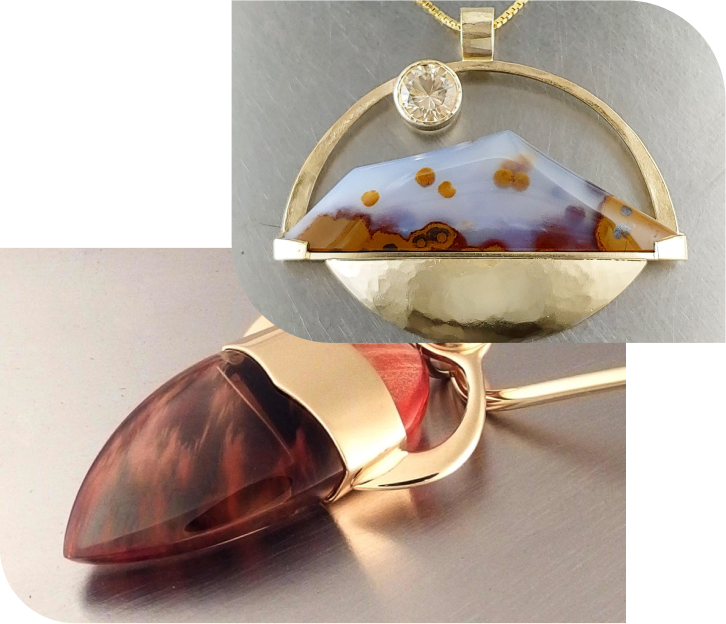 One-of-a-Kind
The Polka Dot Jasper Pendantis a hand fabricated 14K yellow gold pendant. It is set with a custom cut, Polka Dot Jasper and 7mm Champagne Oregon Sunstone. The 14K gold chain is not included. This original design is a one of a kind. It was created start to finish by The Sunstone Store's owner, Steven Douglas.
One-of-a-Kind
The jewelry we offer our website is of our own design, manufactured in our studio. We have come to realize that this is what sets us apart from all other jewelry stores, makes us unique and… makes us happiest!  Nearly all the jewelry showcased on our website are one-of-a-kind.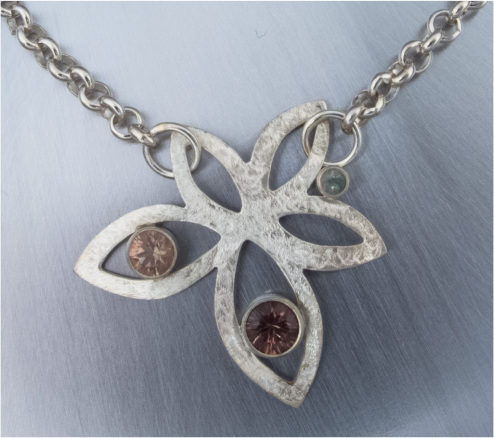 Kaizen
Sunstone Store embraces the "Kaizen" philosophy, a Japanese word describing our general living philosophy which advocates the need for continuous improvement in our personal and professional lives.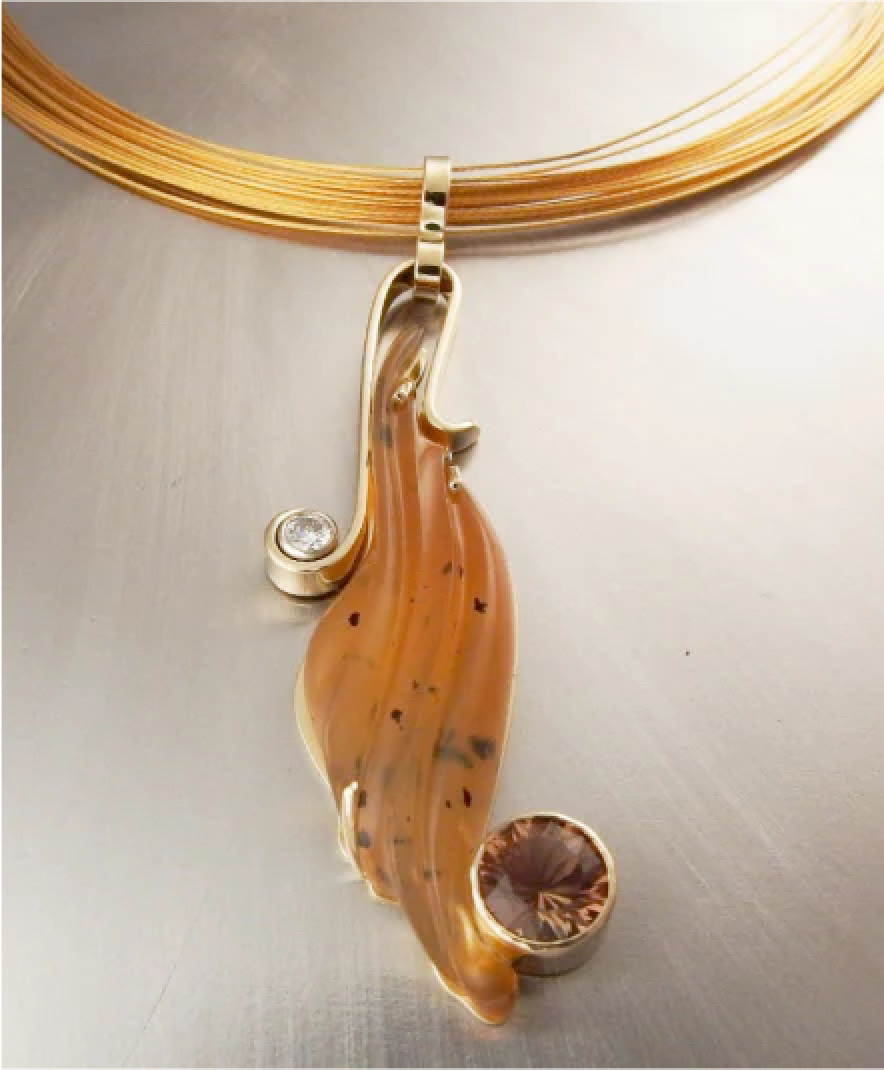 Oregon Sunstone Specialty
Oregon Sunstone is an All American Gem! Our specialty is, of course, Oregon Sunstone, our state gemstone! We create jewelry using this 100% natural native feldspar that is uniquely beautiful yet practical for today's modern life.
SHOP OUR STORE