Regular price
$360.00 USD
Regular price
Sale price
$360.00 USD
Unit price
per
Sale
Sold out
View full details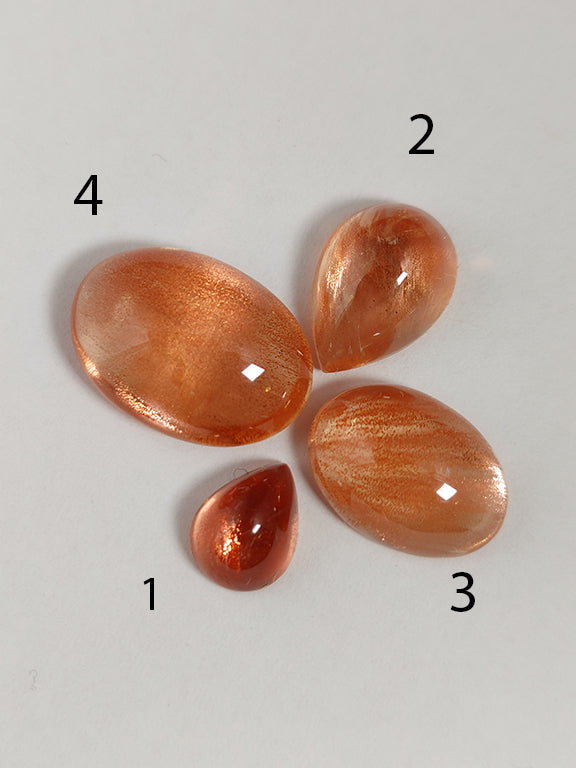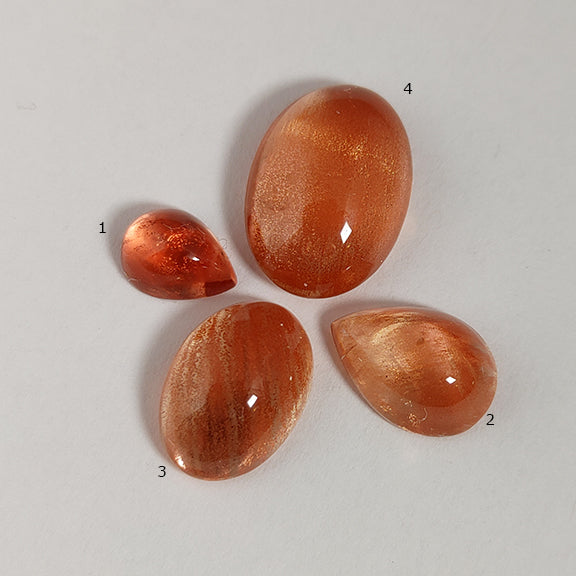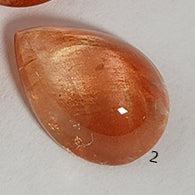 Oregon Sunstone Cabochons with Schiller inclusions.
These four Oregon Sunstone Cabochons are beautifully polished and ready to become part of your collection. Each one shows rich peach to red color with attractive eye visible Schiller phenomenon.
What is Schiller? Oregon Sunstone is a unique feldspar mineral. Other types of feldspar can be found in several other parts of the world. However, only Oregon Sunstone exhibits the tiny copper platelets formed inside the stone. Because of this, the copper creates a luminous metallic effect within the stone called "Schiller." These copper mineral inclusions cause a glittering reflection in the gem seen from the surface.
Choose From:
Red/Orange: 9 x 7mm Pear Shape 1.81 carats
Peach: 13 x 9mm Pear Shape 4.23 carats
Peach: 14 x 10mm Oval Shape 5.92 carats
Peach: 17 x 12mm Oval Shape 9.20 carats
Interested in a custom design using one of our Sunstone cabs? Contact us directly via email or discuss possibilities with Elyse by phone at 541-389-2901.
At The Sunstone Store our all time favorite gem is the Oregon Sunstone, in part because of its amazing array of naturally occurring colors from reds to greens, champagnes, and the unique copper included "schillers."
The Feldspar group of minerals are one of the most common on the planet, however Oregon's unique copper-bearing Plagioclase Feldspar is found nowhere else in the world. The Oregon Sunstone was designated Oregon's Official State Gem by the Oregon legislature in 1987.
The Sunstone Store is Oregon's premiere custom design jeweler specializing in Oregon Sunstone. To learn more about this incredible Oregon native Feldspar and our responsible mining practices, click on our About Oregon Sunstone page.
The largest selection of Oregon Sunstone Jewelry is at The Sunstone Store!