Regular price
$325.00 USD
Regular price
Sale price
$325.00 USD
Unit price
per
Sale
Sold out
View full details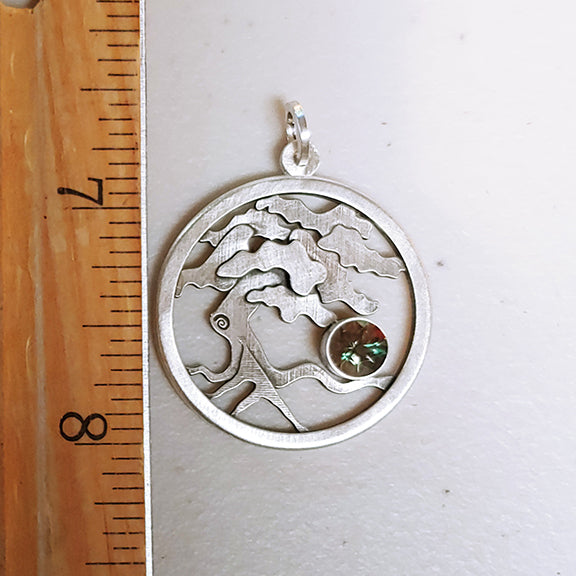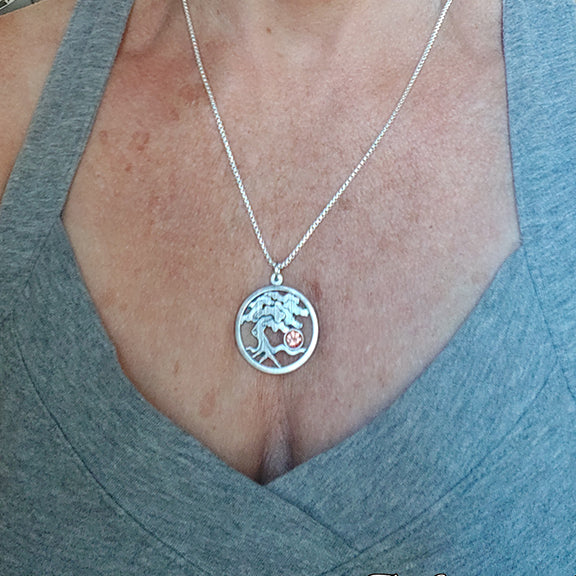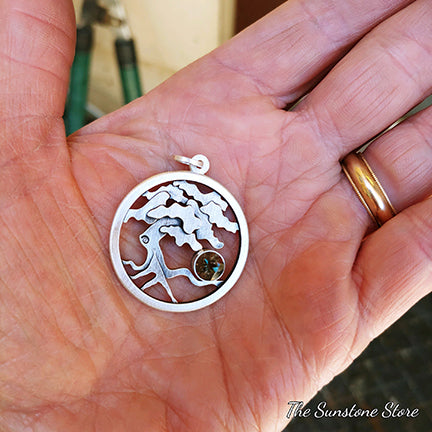 A Symbol of Re-Birth
As the seasons move into autumn and winter, many trees will enter a hibernation phase and lose their leaves. Come springtime however, trees will slowly re-emerge, sprouting tiny buds at first before blossoming to life. Much like the life cycle of trees, our lives can experience seasons of darkness and light, death and re-birth. Tree of Life Medallion is the symbol that therefore represents re-birth, positive energy and new beginnings.
This meaningful & symbolic design is cast in Sterling Silver & oxidized to enhance the detail. It is only available at The Sunstone Store.
The heavy chain in above photo is not included (see below for chain suggestion). A light weight 20" chain is included.
First choose the COLOR CATEGORY of your Oregon Sunstone:
Champagne- Mostly colorless with hints of yellow, pink or green.
Peach- Various shades of pink to orange, with or without Schiller.
Sunset- Bright and fiery orange to red tones.
Oregon Sunstones are 100% natural and never treated, because of this, there is a lot of natural variation in color. Your Oregon Sunstone may vary slightly in color from the Oregon Sunstones pictured above.
Interested in the Sterling Silver Chain shown on this item?
Browse our large selection of Sunstone pendant necklaces, and each is uniquely handcrafted to produce unique and customizable designs. These Sunstone pendants feature a rare gem entirely mined in Oregon, making it the most elegant and gorgeous gemstone on the market. Our custom-made pendants feature an array of beautiful colors and designs, making them timeless and unforgettable gifts for any special occasion. We provide our clients with an exceptionally high level of service backed by a 100% satisfaction guarantee on all our jewelry. The magic and excellence of our Sunstone pendant necklaces provide an unmatched radiance and beauty. Our unique collection of pendants features all-natural Sunstone gems, delivering the ultimate quality at affordable prices.