Regular price
$295.00 USD
Regular price
Sale price
$295.00 USD
Unit price
per
Sale
Sold out
View full details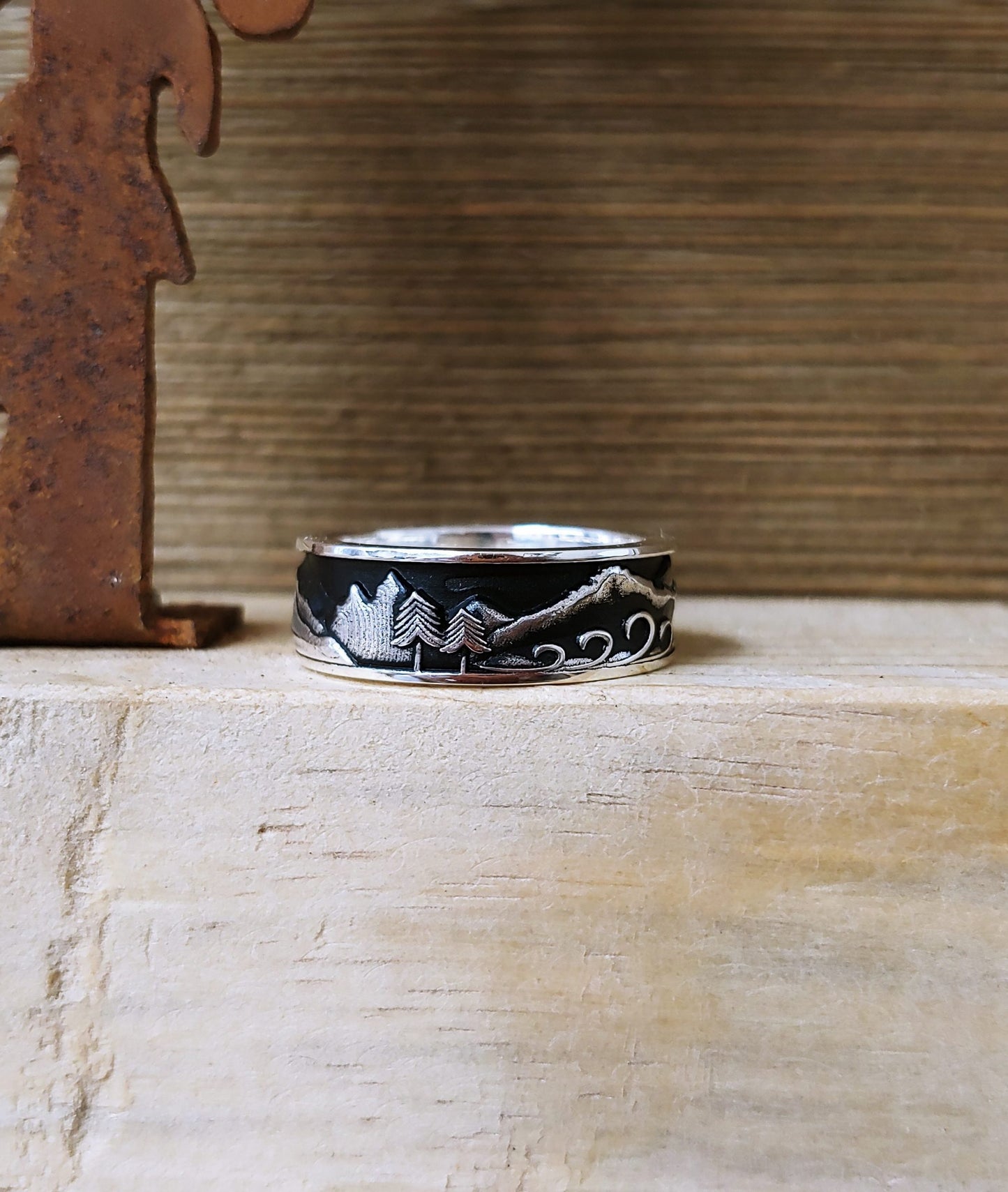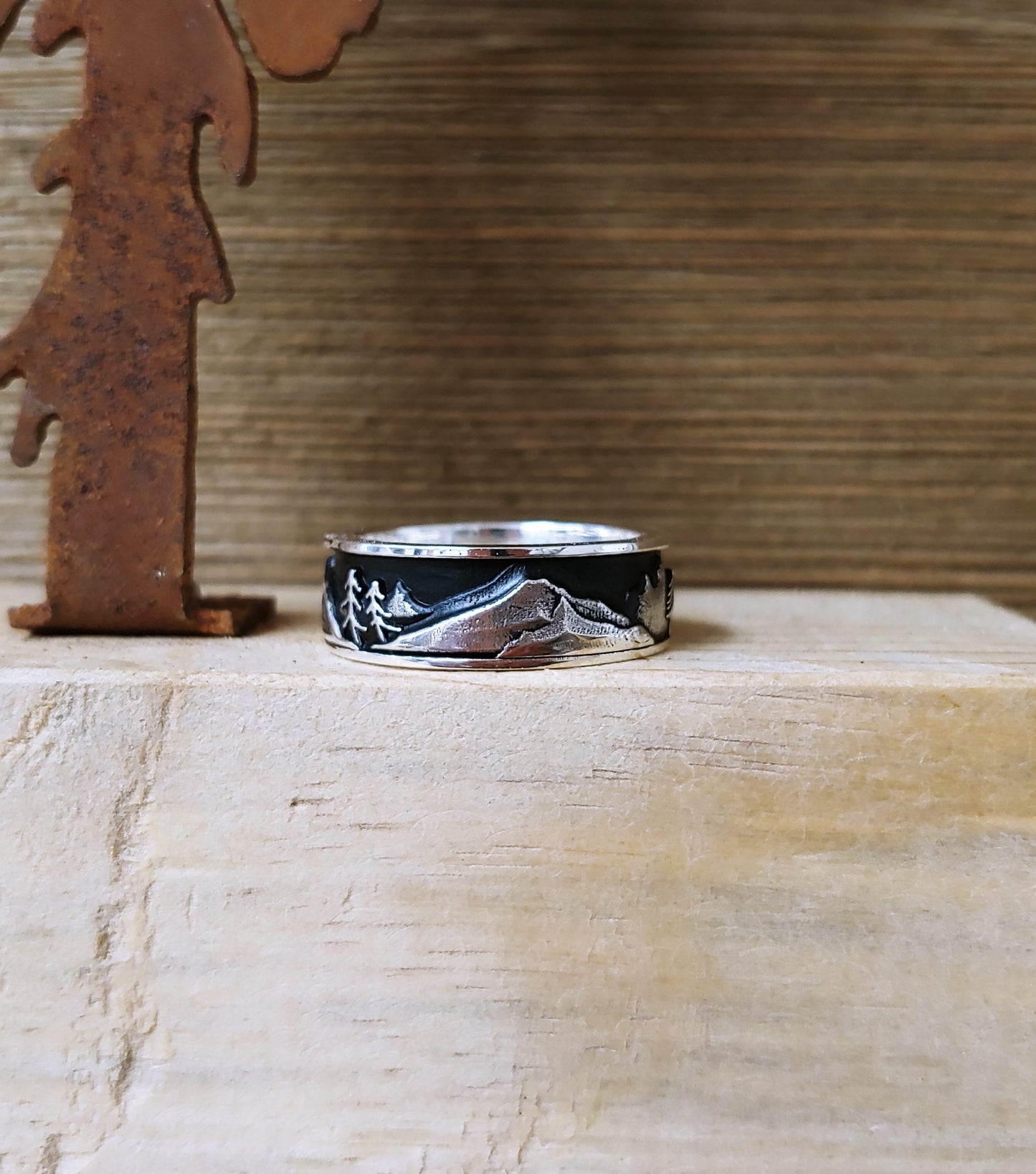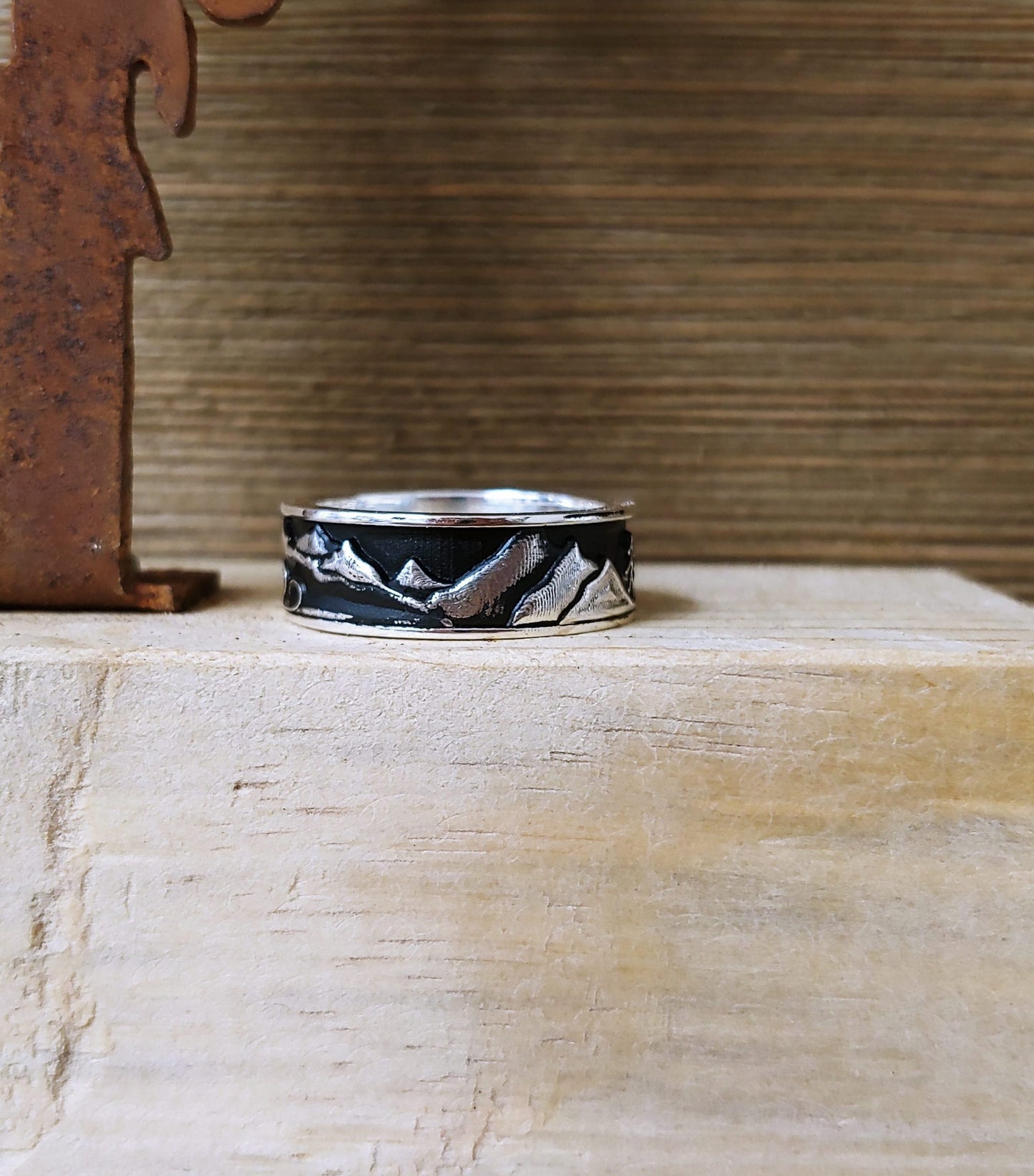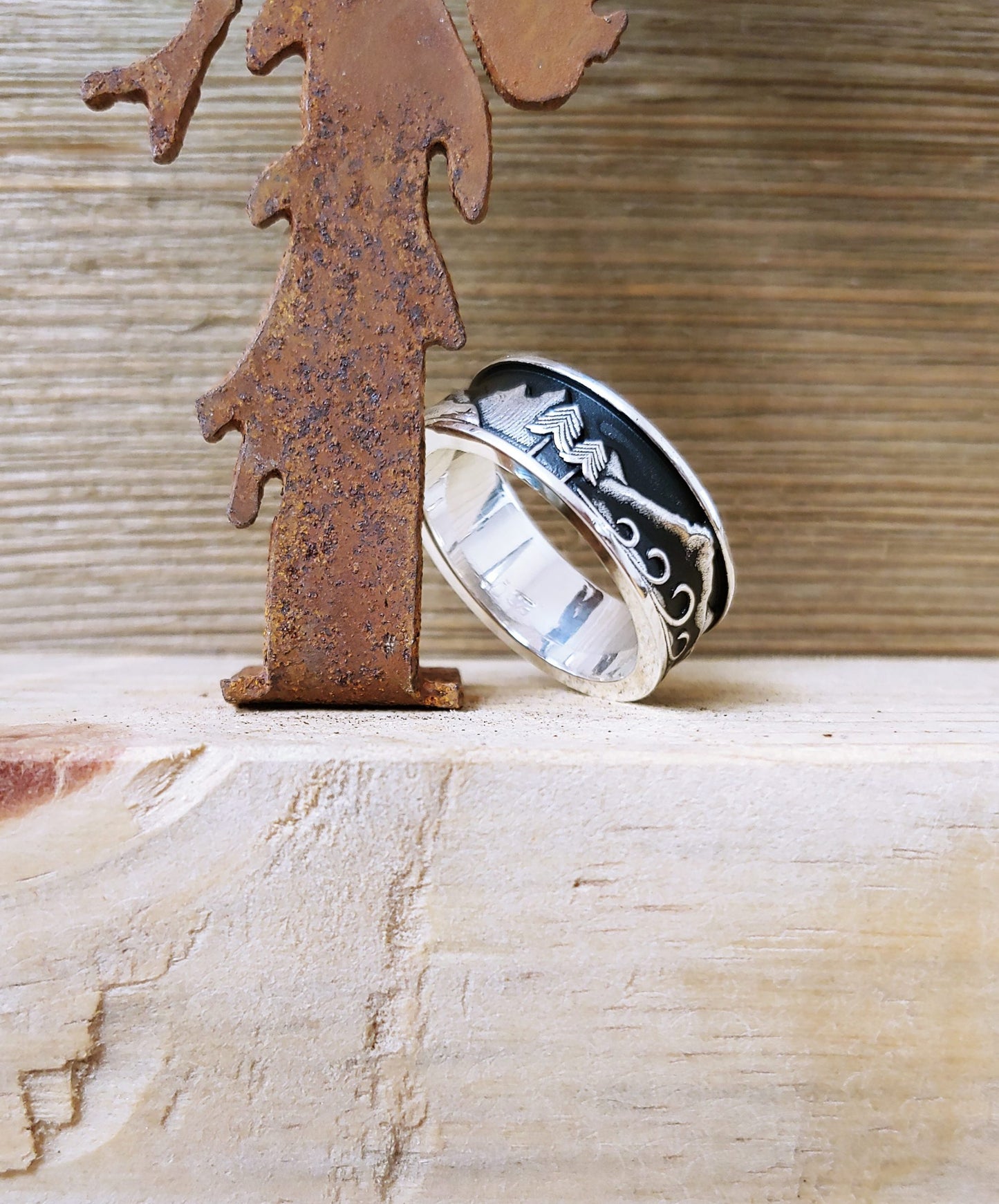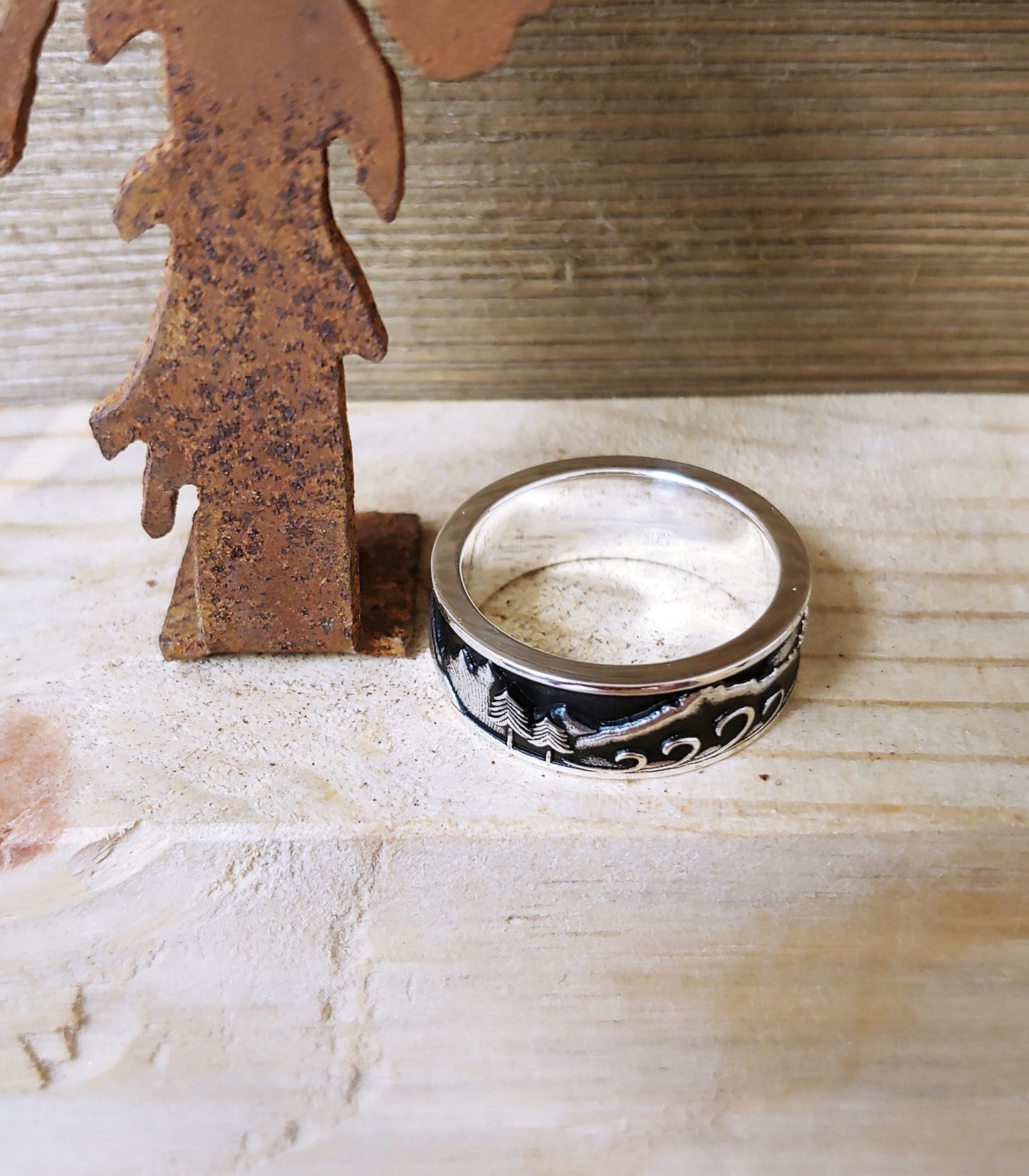 This Oregon Wonderland Ring features a striking contrast and a continuous panoramic design, cast in sterling silver.
We have some sizes of the Oregon Wonderland Ring available to ship immediately. Others may take approximately two weeks to make in your finger size.
About Ring Sizing: This band is 7.5mm in width. Wide rings fit tighter than narrow rings so be sure to have a professional determine your correct finger size using "wide sizers".
If you are purchasing a ring as a 'gift', we always recommend presenting the ring to your significant other before sizing it. This will ensure accuracy and allow us to size his/her finger to the appropriate size. Sizing a ring up or down too many times can cause future issues with stability, and with the 360 degree image, sizing up or down even once will cut the design, causing a gap or an uneven lineup of the image.
To request a specific size please enter the finger size in the "comments box" when checking-out of our online store.
Looking for another unique Oregon Ring? Check out our Three Peaks Band!
Only in the past 10 to 15 years has Oregon Sunstone grown in popularity as a gem. The colors of Oregon Sunstone are difficult to compare to traditional gemstones, because so few gems display such a wide variety of naturally occurring colors.
From near colorless to champagne yellows, soft pinks to vivid oranges, intense reds to deep greens, and even combinations of several colors within one stone! Individual in their beauty, no two Oregon Sunstones are exactly alike, offering a unique and personal alternative to traditional gemstones.
Our Oregon Sunstones are never dyed or treated in anyway and all their color is Guaranteed 100% Natural! This is uncommon in the world of gemstones today, as most gems are treated in some way before they reach the retail market.