Regular price
$930.00 USD
Regular price
Sale price
$930.00 USD
Unit price
per
Sale
Sold out
View full details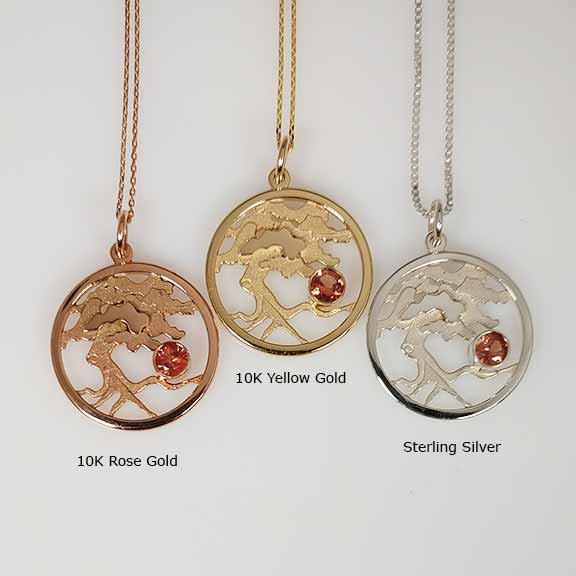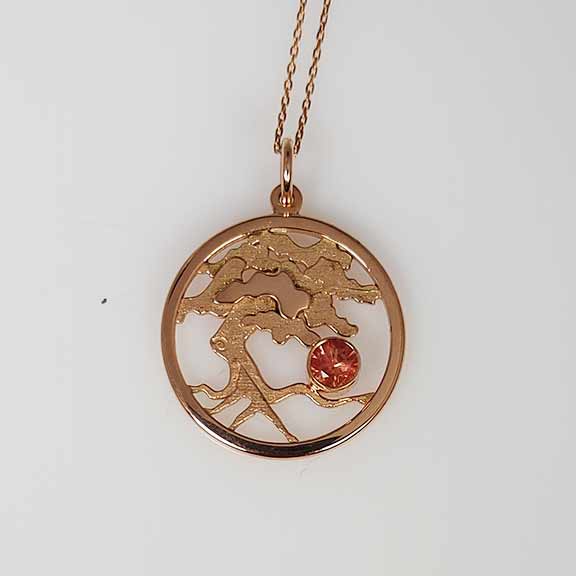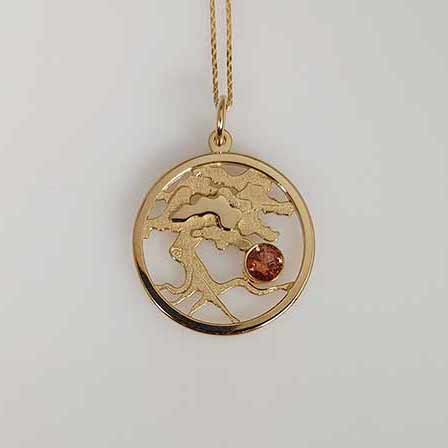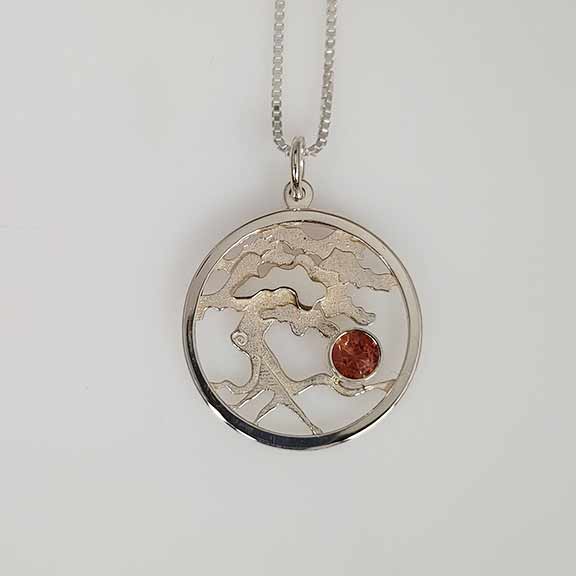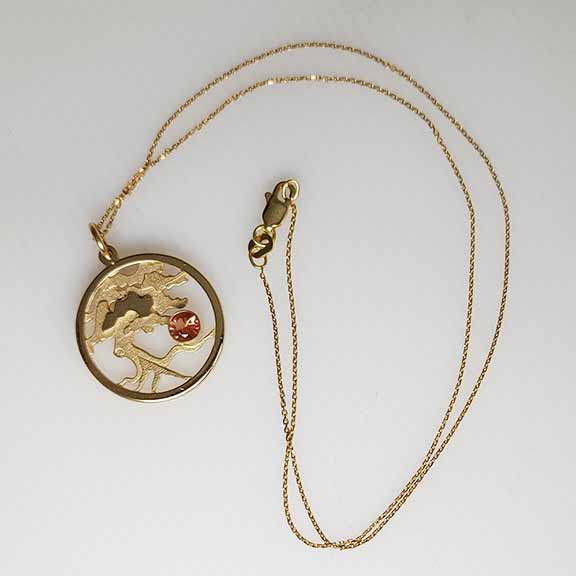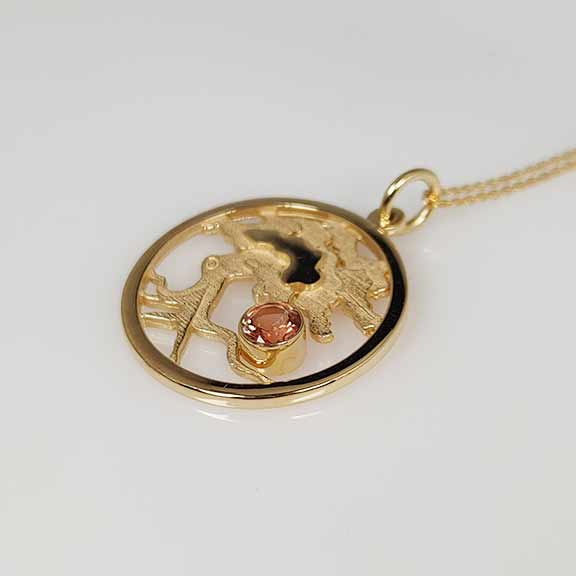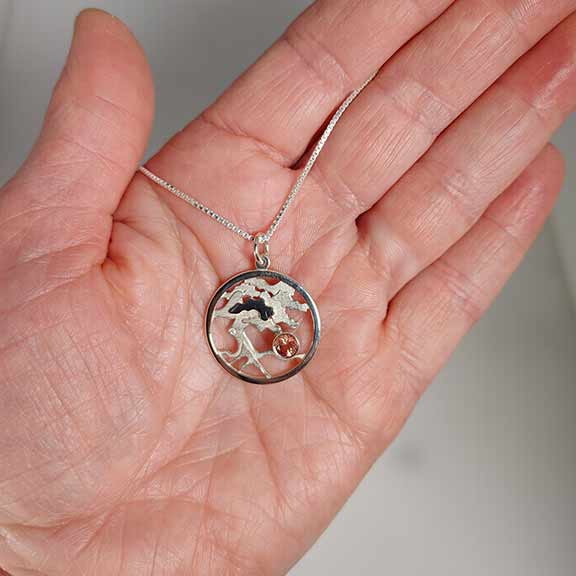 The Tree of Life is one the most popular Irish symbols.
Filled with meaning, the trunk of the tree symbolizes Strength, while the Roots represent love of family & heritage. And the leaves indicate renewal & growth as they reach towards the sky.
This Pendant is now available in Gold or Sterling Silver set with a Peach color Sunstone!
Available in Gold or Silver set with 4.5mm Oregon Sunstone:

10K Yellow Gold including 18" (chain not included)

10K Rose Gold including 18" cable chain (chain not included)

Sterling Silver including 18" box chain
This is our Small Size: (about the size of a quarter)
Three sizes of The Tree of Life Pendant are available:
This is our small size which is about 22.5mm

See our Large Size medallion which is approx. the size of a 50 cent piece (30.6mm)
See our Mini Size Tree of Life, approx. the size of a dime (19mm)
NEED A GOLD CHAIN?
Celtic Naturals Jewelry Collection
As a member of the Douglas Clan, we naturally feel a deep connection to the ancient symbolism from the British Isles. Our Celtic inspired jewelry becomes even more meaningful by incorporating our beloved Oregon State Gemstone-Sunstone!
A large range of knots and some stylized type or knots that are used as decoration by the ancient Celts are known as Celtic Knots.
Interwoven patterns first made an appearance in the handicrafts of the Roman Empire. In the third and fourth centuries AD, knot patterns were first seen. This art form was soon adapted to mosaic floor patterns too. Celtic knot patterns were also used a lot in Byzantine architecture, Celtic art, Coptic art and Islamic art. At its most basic, the Celtic knot symbolizes the sign of the Cross. If you look closely at knots with crosses, you will find that the knots hide the crosses between the knot's ribbons.
Click on this link to learn more about The Celtic Tree of Life as a symbol.
Browse our large selection of Celtic inspired Oregon Sunstone necklaces & rings. Each one is uniquely handcrafted. These Sunstone creations feature a rare gem entirely mined in Oregon. Our custom-made pendants feature an array of beautiful colors and designs, making them timeless and unforgettable gifts for any special occasion. We provide our clients with an exceptionally high level of service backed by a 100% satisfaction guarantee. The magic of Oregon Sunstone provide unmatched radiance and also adds unique beauty to all of our jewelry.